"Still Black Remains" is the story of a street kid turned gangster named Twist.  It has been a long, hot summer and Twist has a problem: his Newark, New Jersey neighborhood is under siege in an out of control turf war that has him caught in the middle.  He is one of the leaders of the Skulls – a drug and gun dealing gang that trying to carve out a bigger territory on the city's streets and running into enemies they never knew they had with every step they take. 
Twist is also the architect of his gang's decision to kidnap one of the mafia capos who have been supplying the Skulls with their pipeline of drugs.  The kidnapping was supposed to provide a bargaining chip in negotiations that could end the war; it was never intended to be anything more than that.  But like most "great ideas", the plan doesn't turn out as expected.  Negotiations rapidly deteriorate, words fail, violence escalates, and the only recourse left is the inevitable execution of the hostage.  Chosen to be the one to carry out the sentence, Twist questions his ability to pull the trigger and the consequences of his actions. 
As a volatile situation grows more explosive by the hour, the lines between right and wrong blur; resolution comes with a price and Twist must decide if he can live with the cost of pulling the trigger.
​RELEASE DATE: APRIL 1, 2017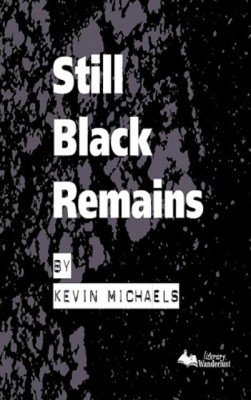 AVAILABLE FROM THESE FINE ONLINE RETAILERS AND ANYWHERE BOOKS ARE SOLD: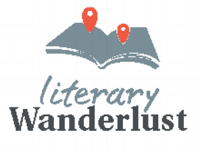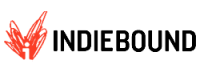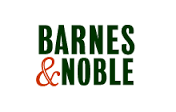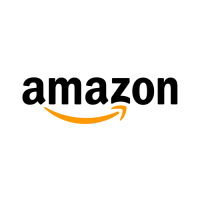 LOST EXIT
"It was a nowhere place.
But for Timmy Davenport, it felt like home and never changed….."
A novel about a self-destructive college basketball star forced to confront his past, his family, and the Atlantic City he grew up in.  In a world filled with alcohol, sex, violence, and love, Lost Exit chronicles a turbulent summer in the life of Timmy Davenport.  While life styles clash on the boardwalk, his family and friends are pulled into the middle of a bloody territorial war between rival mob families that leaves a trail of bodies scattered throughout town.  Haunted by a past of poor choices and addictions, Timmy tries to piece his life back together as he searches for the love of a game that was once his salvation. 
More than a coming of age novel, "Lost Exit" blends the pain and angst of youth with the emotional struggle of characters coming to grips with their own identities.  "Lost Exit" is about a young man trying to move beyond his past, despite scars that never quite disappear and fears that linger inside.  It blends the pain and angst of youth with the emotional struggle of a character searching for his own identity.
"Lost Exit" is about those last chance opportunities everyone wishes they had.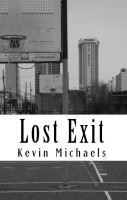 Bruce Springsteen - Atlantic City (official video)                                                                 Lost Exit - Video Book Trailer
NINE IN THE MORNING
Intense and powerful, "Nine In The Morning" is an explosive collection of short stories by Kevin Michaels. Filled with vivid storytelling, razor-sharp dialogue, and burning intensity, the book takes a sharp, dark ride through urban America.

The ten stories in the collection include:

THE WAY IT CRUMBLES
Revenge, honor, and family obligations explode in a 24 hour liquor store

FALLING DOWN
A bank robbery goes bad in ways nobody expects

BETWEEN THE LINES
A chance encounter between two prison inmates turns into a tragic confrontation

"Nine In The Morning" offers hard, raw snapshots of thugs, gangsters, addicts, dreamers, and dealers searching for a better life in a world rife with crime, betrayal, hurt, and desperation. Even when the odds are stacked against them, each of these characters holds on to hope, no matter what it takes or how much it costs. The writing is cinematic and compelling. "Nine In The Morning" is a must-read.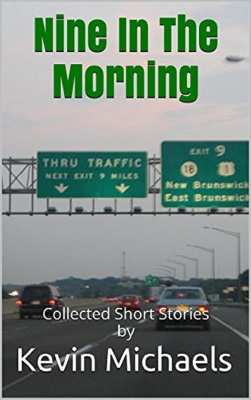 And from Fight Card Books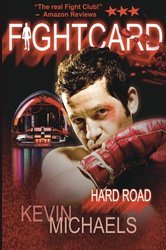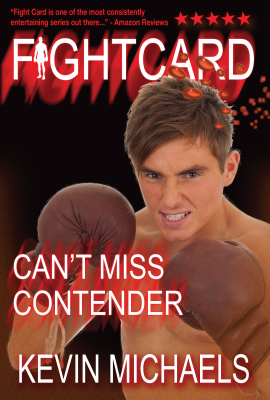 FIGHT CARD: CAN'T MISS CONTENDER
Atlantic City, 1957

Professional boxers Roberto Varga and Michael Boyle were once pals growing up at St. Vincent's Asylum for Boys in Chicago. Under the guidance of Father Tim, the fighting priest, they learned values, respect, responsibility, and how to fight fair.

But those lessons didn't stick with Boyle. Two years after leaving St. Vincent's, Boyle and Varga face-off in the ring with Boyle pounding out a bloody, lopsided decision, Varga swore wasn't on the up and up.

In the seven years since, their careers have taken different paths. Guided by unscrupulous manager Tommy Domino, Boyle is positioned for a title shot against Sugar Ray Robinson. Varga, however, has struggled in a career still haunted by the bloody loss to Boyle.

When the boxer scheduled to fight Boyle in Atlantic City breaks his hand two weeks before the fight, Domino scrambles for a replacement. He finds Varga toiling in a Philadelphia gym and offers him the rematch Varga has been waiting years to get. For Varga, it's a chance to finally even the score, a chance to get the title shot he's always dreamed about. But Boyle is not the only formidable foe aligned against Varga.


Redemption comes at a bloody price – a price perhaps too high for Varga to pay …
St. Louis, Missouri, 1958


Billy Flood was the kind of boxerwho had "can't miss" written all over him when he left St. Vincent's in Chicago.  He had the tools and talent, and Billy dreamed of being middleweight champion.  A few wrong turns changed everything.  Billy fell in with a bad crowd and found out he was just as good at stealing cars as he was using his fists.


Billy did a hard three year stretchinside the Missouri State Penitentiary. He kept his nose clean, learned to stay out of trouble, and became a fierce fighter in the same prison boxing program where Sonny Liston learned to box.  Billy leaves prison determined to stay on the straight and narrow.  And driven to get back in the ring and punch his way to the top.


He winds up in a small Missouri town where nobody knows him or what he did. But picking up where he left off three years earlier is harder than he thought.  While other fighters his age have risen through the ranks, Billy is back where he started: fighting palookas, catchers, and tomato cans.


The past is never far behind and his path is filled with obstacles.  He's not the same kid who got sent away but that doesn't matter.  Temptation waits around every corner. Those friends he left behind return with promises of a big score and easy money.  An unscrupulous promoter makes him an offer for a big fight that can send Billy to the top, but it could cost everything.  All Billy wants is that shot,but it comes with a price.  Billy has to decide if it's a price he can afford to pay.